I'm a child of the 80's…
…a Generation Xer, an Aries, a lover of The Cure, and a borderline totally obsessive New Kids on the Block fan — 7 reunion shows with my best friend (and counting)!
I'm also a single mom to a kind hearted and hysterically funny 4-year old boy, named Eliseo. He is my whole heart, my muse, and he's all over this site (the FAQ page being my fave ♥).
My name is Irja (pronounced ear-yah), and I'm a photographer.
Shooting professionally since 2009, I initially specialized in weddings and events with Irja Elisa Photography. As my wedding clients became parents, they called on me again to capture and create memories for their growing families.
I discovered so much joy and excitement in meeting the new little ones, and later in photographing my own son, that my path soon became clear. Swaddle arose from a desire to not just specialize in photographing growing families, but to truly help them create beautiful and tangible memories to pass down from generation to generation.
It makes my heart sing to do what I do, and I couldn't be more grateful to the people who entrust me to document their lives.
____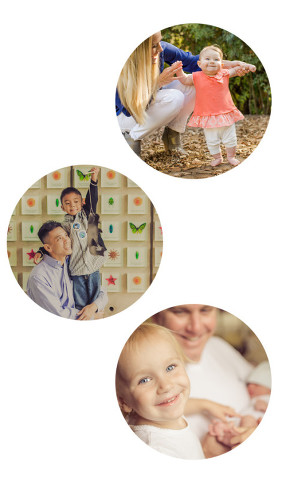 Why Lifestyle Photography?
When I first started photographing babies, I did what everyone else was doing — took adorable photos of newborns in baskets, fast asleep and perfectly posed in knitted caps and flower headbands. The photos were beautiful and my clients loved them, but something didn't feel quite right to me. Something was missing.
I believe in and create traditional portraits for my clients regularly, but what truly interests me as an artist, are the relationships between family members. Whether it's capturing the blossoming bond between new parents and their baby, a shared laugh between a mom and her silly toddler, or a big sibling curiously checking out his baby sister's toes**, every family has a story to tell.
Lifestyle photography is my tool to tell your story. Because, your story matters.
Each session is carefully crafted to include locations and activities of significance, then adorned with meaningful items as needed.  This could mean nursing your newborn in a blanket knitted by Great Grandma, baking cookies with your 2-year old and his favorite bunny, or riding bikes with your 5-year old in her Giants ball cap. Let's tell the story of who your family is today, authentically, playfully, and together with meaning. That's why I choose lifestyle photography.
**Upon the birth of my niece in 2002, my then 2-year old nephew was asked what he thought of his new sister. He looked right up and said, "She has wonderful feet!" Still makes me giggle.
How Photography Found Me.
Small indie and punk rock shows sparked my initial passion for photography back in the late 90′s/early 00′s. The indie scene was alive & well in SF,  so I kept busy/had the time of my life shooting amazing small shows, which lead to band promo photos and bigger name acts swinging through town (like OK Go!), as well as a stint as a staff photographer for the Bay Bridged. Some of the photos even made it into local publications such as the Bay Guardian, SF Weekly, SOMA Magazine and Mesh Magazine (of which I still have dozens of copies stashed in my parent's basement).
Though I found my passion for photography in music, it's events that are truly responsible for launching my career as a photographer. During my 10 years in the event industry, I photographed hundreds of absolutely stunning social and corporate events that can still be seen on a variety of event vendor websites, as well as in an array of industry publications. It soon became clear that photography is my true calling, but I remain very connected to my event roots through my event photography company, Show Ready.
Today, I find inspiration in my son. His enthusiasm for life, infectious laugh, kind & loving heart, passion for play, and endless curiosity, inspire awe and awww(!), daily. Add to that a heavy dose of caffeine and a burrito, and all is right in my world ♥

Check out the featured sessions in our portfolio to get a better feel for our style of photography,
or send us a note to schedule your complimentary consultation today.